Project Abstract
We have expanded our healing and training center for more local efforts to share Earth's Coherence and Resonance in Truth.
We hope you can find something here to further your own growth and knowledge. Please visit often as new instructors are always visiting.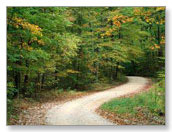 About Rafe'
Hi, I'm a Civil Engineer, yes that just means that I like to play in the dirt ... Nothing too serious, but it was an easy way to make a living ... This center started when I PRAYED about helping people more. Please learn more about this with links in this corner ...more...
About Us
We provide a space of Resonance for healers, coaches, students, and teachers to recharge. We help realign your authentic self with your own instinctive Physical, Emotional, and Spiritual Bodies.

How we do it:
Taino Sun Ritual AirBnB Experience that links traditional Sun and Earth Energies beyond time and space E=Mc2, can be done remotly!

GGF Eco Resort's Massage & Native Sound Healing, in Organic Florida food forest for young families.

Ali Norman teaches Alchemy for personal transformation through copper etching at Lybyrinth Studios.

Dawn Marie Jordan's BodyWisdom, also conducts special remote works as #PNLChallenge classes start January 2022.

Angel Readings connecting us to the truth in time now.

East West Health healing studies deep into Reiki and beyond.

Indoma's Place healing with New Books and knowledge for the energy worker.

Dan's fabulous new StarChild CD intro for Indigo & Crystal Children.

Vacay-UR-Way Experience of "Heaven on Earth" with an Stars2Man AirBnB Retreat in Sunny Beautiful Florida.
These professionals are here to share with the community and give back to others.
We hope you can find something here to further your own growth and knowledge. Please, ask if you need help! ...more...
"May the long time sun Shine above you, All love surround you, And the pure light within you, Guide your way on, Guide your way on, Guide your way on, Sat Nam! Sat Nam! Sat Nam!
Genesis 2:7-8 And the LORD God formed man of the dust of the ground, and breathed into his nostrils the breath of life; and man became a living soul. And the LORD God planted a garden eastward in Eden; and there he put the man whom he had formed.
Genesis 1:26-28 And God said, Let us make man in our image, after our likeness. So God created man in his own image, in the image of God created he him; male and female created he them. And God blessed them, and God said unto them, Be fruitful, and multiply, and replenish the earth.

Information presented on or through STARS is provided for educational and discussion purposes only. STARS makes no guarantee, implied or otherwise, as to the accuracy or completeness of any information provided on or through this service.